Polyester Fabric
For Rubber Reinforcement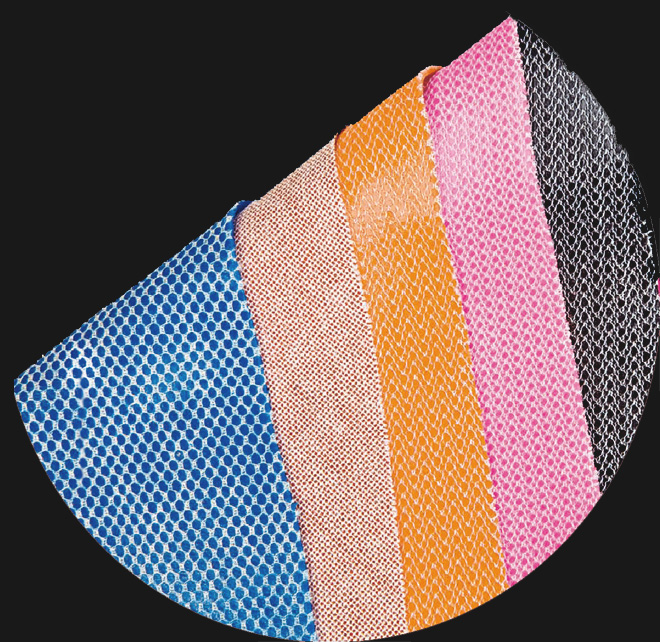 Fabric Property:
▲

Temperature resistant 180℃

Polyester fabric widely use in low temperature requirment condition than meta aramid.
▲

High Tenacity

Polyester fabric is high tenacity fabric than Cotton or Poly/Cotton fabric, which is widely used in rubber reinforcement.

i
▲

Textile flexiable properties

High resistance to breakage and its high break elongation ratio guaranteed the end product with high intensity, good product longevity, and better tolerance to injection
▲

Cheap price solution

Polyester fabric is a cheap solution in rubber reinforcement. Only around 25% price of meta aramid products.
| | |
| --- | --- |
| | |
| Woven | Tubular Bias Cut |
| | |
| Tricot Mesh | Twisted HT Poly Yarn |
Fabric Spec:
YARN COUNT: from Ne 10S/2~40S/1
DENSITY: from 18~40/inch
WEIGHT: from 100~200g/m²
THICKNESS: from 0.30~0.60mm
Application:
| | | |
| --- | --- | --- |
| | | |
| Rubber Hose | V-Belt | Diaphragm |
Copyright © 2012~2015 SEGURMAX TECHNICAL TEXTILE CO.,LTD. All rights reserved. Email:
info@segurmax.cn